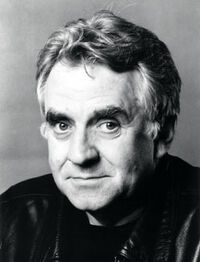 Vlasta Vrána is a Canadian actor who voiced Manuel Palaiologos in Assassin's Creed: Revelations.
Biography
Vlastra has appeared on many television shows and films such as The New Avengers, The Littlest Hobo, Choices, and Spearfield's Daughter. He also played Fire Chief Wickersham in Secret Window and Booker in The Day After Tomorrow.
His work as a voice actor includes Splinter Cell, Heavy Metal, The Mysterious Cities of Gold. He also narrated all Canada Vignettes films and several other films for The National Film Board of Canada.
Assassin's Creed works
External links
Ad blocker interference detected!
Wikia is a free-to-use site that makes money from advertising. We have a modified experience for viewers using ad blockers

Wikia is not accessible if you've made further modifications. Remove the custom ad blocker rule(s) and the page will load as expected.