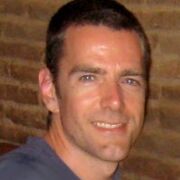 Vincent Gauthier is a Senior Concept Artist working for Ubisoft Montreal. His specialties include creating character and environmental art concepts and storyboards for films or scripted events.
Game credits
Edit
Tom Clancy's Splinter Cell: Chaos Theory (2005) - Ubisoft
Assassin's Creed (2007) - Ubisoft
Shaun White Snowboarding (2008) - Ubisoft
Assassin's Creed (Director's Cut Edition) (2008) - Ubisoft
Assassin's Creed II (2009) - Ubisoft
Prince of Persia: The Forgotten Sands (2010) - Ubisoft
Assassin's Creed: Brotherhood (2010) - Ubisoft
Gauthier has also been a teacher for several years. And prior to working in the game industry, he has directed several animation films at the National Film Board of Canada.
External link
Edit
Ad blocker interference detected!
Wikia is a free-to-use site that makes money from advertising. We have a modified experience for viewers using ad blockers

Wikia is not accessible if you've made further modifications. Remove the custom ad blocker rule(s) and the page will load as expected.