"Verulo Gallo's army thrives upon staggering odds, each successful skirmish further boosting their exorbitant fee."
―Ubisoft description.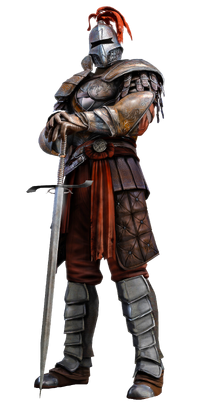 Verulo Gallo was a knight in Renaissance Italy and a member of the Templar Order. Since his army frequently won in battles, Verulo was considered to be a great leader, which in turn increased the price he charged for hiring his leadership and forces in battle.
In 2012, his genetic memories were used as an Animi Avatar by the Templar company Abstergo Industries, in the first stage of training for their Animus recruits, under the title of the Knight.
Reference
Edit
Primary stage
Secondary stage
Tertiary stage
Quaternary stage
Ad blocker interference detected!
Wikia is a free-to-use site that makes money from advertising. We have a modified experience for viewers using ad blockers

Wikia is not accessible if you've made further modifications. Remove the custom ad blocker rule(s) and the page will load as expected.