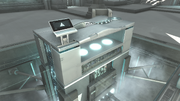 Genetic memory is one of the crucial components of the Assassin's Creed series. But what exactly is genetic memory? Genetic memory is the memories of one's ancestors that has been passed down through the DNA of numerous generations.
In the Assassin's Creed universe, Abstergo Industries develops the Animus in order to help turn these memories into a three-dimensional feed. Through this memories can be relived and experienced. However, these memories were limited to the person who held them until the invention of the Data Dump Scanner. This invention allowed people who didn't hold the genetic memories to review them.
This was the ground work for what would be known as the Animus Project. This allowed for the exploration of previously unknown facts of history.
The concept of genetic memory has been applied throughout many other forms of media and video games. Let's briefly take a look at a few of them.