AssassinIRC
That's right!
It's better than our previous one!
It's not deserted like our previous one!
In minutes after launch it was filled with AC Fans!
With many users on at all times of the day, there's always someone you can talk to.
Need help with an article?
See to our staff members there, that'll try and be online when they can.
Need help with the game? Come in and ask away!
Need to blow off some steam? Come in and blow away (LOL, that sounded wrong, didn't it?) blow off edit by Cello: This ALSO sounded wrong XD stress out!
Need some company, or just feel like acting random? Come in and do just that!
What has changed?
Emoticons! Smilies, emotes and even the ability to slap someone with a fish!
More people, the server is more active than any other IRC client we've had!
More stylish, less bland and more customization!
FAQ
How do I register, instead of having to type in my name everytime?

Just type in /msg NickServ YOURFUTUREPASSWORD e-Mail

Can I become an operator?

It's up to the boss, D. Cello. If many of our staff don't have enough time to monitor the IRC, I'm sure he'll see what he can do.

How do I change my text colo(u)r?

Look at the menu underneath your chatbox, click on "Colours" and choose a colour of your preference.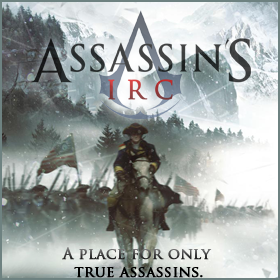 Leave your comments about the IRC below, and don't forget to visit us there!
---

Written by THIEF at 05:57, January 21, 2011 (UTC)
Ad blocker interference detected!
Wikia is a free-to-use site that makes money from advertising. We have a modified experience for viewers using ad blockers

Wikia is not accessible if you've made further modifications. Remove the custom ad blocker rule(s) and the page will load as expected.