Comments

7
Fanon Appreciation 1 - Official Blog
Ad blocker interference detected!
Wikia is a free-to-use site that makes money from advertising. We have a modified experience for viewers using ad blockers

Wikia is not accessible if you've made further modifications. Remove the custom ad blocker rule(s) and the page will load as expected.

---
Hello people, your Bibliotecario Capo here presenting to you the first bi-monthly Fanon Appreciation blog. Before starting I just want to add a quick note that there were many choices which were as awesome as the ones I have in store and you can feel free to list them in the comments. The reason I started this blog segment?
To present some worthwhile fanons to the public.
Provide some worthy entertainment.
So I could make a blog. (It's been awhile)
I have been granted permission to use the following artists publications in this blog, so let's get started.
---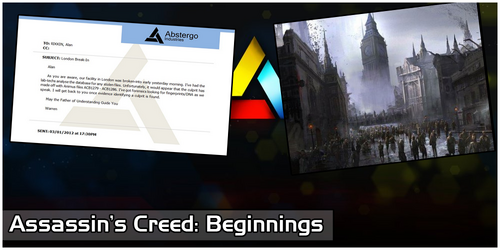 Now, this one is a fan series in the making, I wouldn't have known about it if my brother hadn't shown me it and I must say they're doing quite the job. Now, this tale is supposedly set into Victoria England with some characters who have not be disclosed yet but you should absolutely check out their work and leave them a like on their facebook page and check out some of their awesome pictures and videos about the upcoming series! Get them over the 1k mark!
---
Another under appreciated artist is our very own Gabriel Auditore. His work varies between computer designs and hand-drawn art. I'd highly suggest checking out some of the work he has done. It's great quality work and you'll find some examples down below:
You'll see more of his good work at the Fanon Artworks page or you can find his main archive at DeviantArt.
---
Now, this guy is a nice guy who has let me use his work on several occasions such as in Desperation (I'd recommend checking that out aswell) and has given me permission to use it in this appreciation blog so thank you mate. His work extends past AC Universe and has drawn up several comics and fanart for other game series' you know and love such as Mass Effect, Final Fantasy and even Guild Wars. Plus, his avatar has one awesome looking hat, you know you want that hat. If you want to check out some of his art which you should then check out his deviant art and be careful not to stroll into the weird part of DA.
---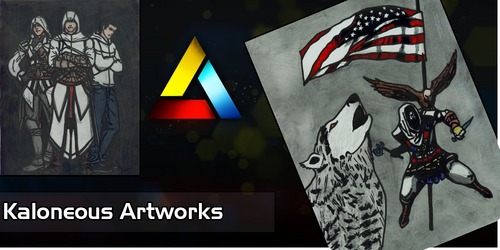 Our friendly neighborhood pervert makes it to the list with his artworks! A winner of the ACWiki art giveaway, his work continues to prosper as many of it can be seen on the Artwork page! So drop by there and check his work out!
---
Other Notable Artists
The 4 above art what I refer to as Featured Fanons of this segment but there are also notable ones which people should take note of;
These are all some awesome fanons (or YouTube channel in other words) you should check out and leave any comments you wish to leave!
Last Minute Notes
Before I conclude the blog, I'd like to thank most of those who played a part in this blog's production! (Mainly the awesome artists/writers of these fanons)
So recently, I've been working on a boxart for our beloved AC: Brotherhood and will eventually be posted but I thought I may keep you all updated on its progress so here it is so far; Assassin's Creed boxart.
This is Teller, and tune in on the 25th of March for the next edition of the Fanon Appreciation! Hope you enjoyed! ^_^
--Teller Words, On my Screen :O 23:34, January 25, 2013 (UTC)