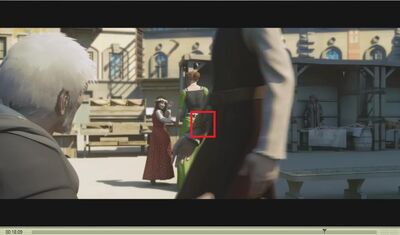 So I've been reading a lot about the Poison Theory in Assassin's Creed Embers (towards the end, where Ezio sits down with the young guy with the funny hair cut and he grasps Ezio on the wrist; many believe that the man poisoned Ezio and that's how he died) and after looking into it I found something incredibly interesting. The man has a Templar Insignia on his wrist. This can be seen as Ezio is waving to Sofia and his daughter as they walk away to a market stall. Proof is in the picture!!!!!!!SHOCKING!!!!!!!!!
PLEASE LEAVE A COMMENTS
Ad blocker interference detected!
Wikia is a free-to-use site that makes money from advertising. We have a modified experience for viewers using ad blockers

Wikia is not accessible if you've made further modifications. Remove the custom ad blocker rule(s) and the page will load as expected.