New Announcement From Ubisoft 
Hello, ladies and gentleman of all ages and ethnicities.  If you've been following recent developments about the upcoming Assassin's Creed game, ACIV: Black Flag, then you'll be aware, they recently announced, something called; The Watch.  Rather than explain to you, what this is, I'll let the video do the talking for me.  
Check it out!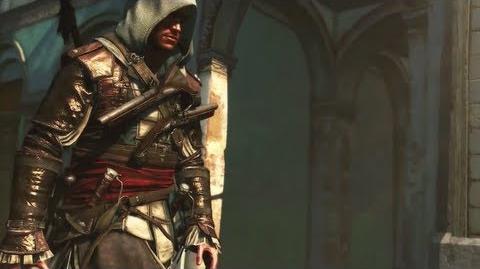 What Code?
Alright, so they mention that after pre ordering this game from a retailer, you are given a code on your receipt, but what if some of us have pre ordered this game, beforehand? That is the purpose of this blog, other than to say "I have news.".  If someone, knows what this code looks like, as well as, where it can be found then please... educate me on this matter because I just don't know where to find it.  
Closing Thoughts
I want to know, what everyone thinks about this, because for me... I'm thinking "Eh... I don't really see the point of this, but I'll give it a shot."  
Anyway, here's the link: Here
Ad blocker interference detected!
Wikia is a free-to-use site that makes money from advertising. We have a modified experience for viewers using ad blockers

Wikia is not accessible if you've made further modifications. Remove the custom ad blocker rule(s) and the page will load as expected.