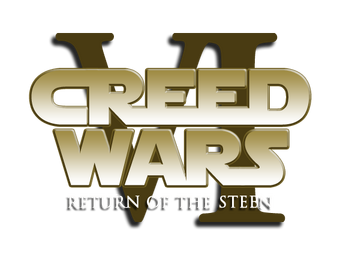 *Walks through the mist, bearded, bruised & hosting an erection*
"Teller. TELLER!!! Get me a ham & cheese sandwich. I'm starving!"
Well hello there my fellow wikians. How long has it been? Must be 2 or 3 centuries at least. Oh how I have missed you all. My lengthy absence has left me with a hole in my heart and a wart on my arse. I have missed the progression of some fine editors, some of who have even become staff. We must catch up! I have missed rugby talks with Blaidd, sexual harassment counselling with Cello and the constant awesome that is VATSA! These missed opportunities among others have finally pushed me to come back and resume a full time presence on the wiki. Also the revelation of GuardDog's lack of willy! :O That was the winner!
Since finishing college last year I have been doing a lot of soul searching, job hunting, putting on weight, loosing the weight, scratching my arse and punching a horse. But among all these things I have found the time to develop some really valuable relationships with some of the wider communities most awesome members as well as a few Ubi peeps. I have also become a Machinima Network partner. So now I'll not only be representing myself there, but also the wikia - so expect some serious EPICOSITY to pop up in the next few months. I'm working on a truck load of projects. I'll let you guys know the info sooner to release! :P
Anyway, seeing as I'm the ComDev for the wiki, I think it's about time I start acting like one don't you think? XD You'll all see the wiki's facebook & twitter pages becoming a LOT more active from here on in so keep your eyes peeled. And if you're not connected, get yo' ass in gear son!
My plans, starting next week, are to start a weekly interview segment on behalf of the wiki. I will be interviewing some of our communities most awesome peeps. From EscoBlades to Shenmue36 to Andreea D.(DeeNuke) to name but a few. The basic idea is to reach out and start to establish a more constant funtional relationship with others in the community. Artists, video makers, commentators, journalists and hopefully some of the development team will be taking part in these interviews so lets hope this will be the beginning of something AWESOME!
First on my list is the man of the hour, and a great friend of mine - EscoBlades
So please leave your questions in the comments, I'll be picking the best of them so get pondering. Please read through others first to avoid duplicates and please keep Q's appropriate and respectful. Also ask some hard-uns, nobody likes a boring interview! :D
Cheers guys!
It feels good to be back! -- ☘ Sikksta ☘ ➜ ☎Talk☎ 13:19, January 19, 2012 (UTC)
Ad blocker interference detected!
Wikia is a free-to-use site that makes money from advertising. We have a modified experience for viewers using ad blockers

Wikia is not accessible if you've made further modifications. Remove the custom ad blocker rule(s) and the page will load as expected.