Hey guys, Twelve here with this weeks caption contest.
Last week
Last week had some awesome entries but the winner is 'R BlaiddDdraig. Here is is caption: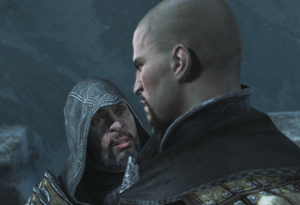 Applause.
This week
Now this week since I haven't been able to get a hold of Vatsa, I've selected the image myself. Here it is: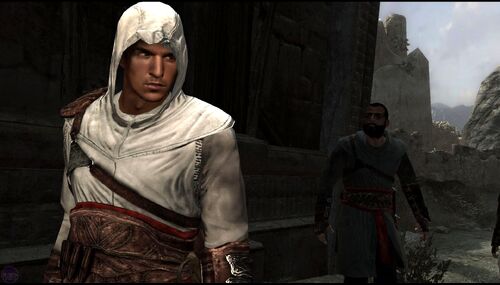 Clarification: The man with Altaïr is not Abbas, but in fact Rauf.