Heya guys, Twelve here again with this weeks CAPTION CONTEST. But first last weeks winner.
Last week
Well last week was the first contest and while there were some absolutely great entries that got a lot of laughs, the winner is AssassinRome! And here is his caption: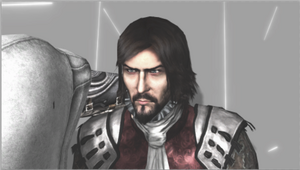 A round of applause!
This week
Now without further ado, I present this weeks image selected again by Camerlengo Vatsa1708. Enjoy!
Ad blocker interference detected!
Wikia is a free-to-use site that makes money from advertising. We have a modified experience for viewers using ad blockers

Wikia is not accessible if you've made further modifications. Remove the custom ad blocker rule(s) and the page will load as expected.