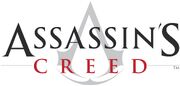 The
Assassin's Creed
movie rights had been stuck in a bidding war, but it looks like the end is here. Sony Pictures is close to signing the deal on the rights to the series, Kotaku reports. The movie also could be very promising as well with Ubisoft's new film division: Ubisoft Motion Pictures. By having Ubisoft Motion Pictures involved in the project, hopefully it will allow Ubisoft to maintain creative control over the film, resulting in the awesome movie we all want to see and not another "video game movie."
For more information on the project, the rest of the article can be found here. Are you excited to see your favorite Assassins on the big screen? Let us know in the comments!
Ad blocker interference detected!
Wikia is a free-to-use site that makes money from advertising. We have a modified experience for viewers using ad blockers

Wikia is not accessible if you've made further modifications. Remove the custom ad blocker rule(s) and the page will load as expected.