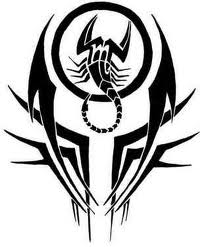 The Tetrak is a very rich family from old Tel Aviv and it's story started long ago. First I will explain our symbol. It all began with it's foundator Solomon Tetrak; one of the first Assassins. Everybody called him
The Scorpion
because he used various kinds of blades and knives. And that's why there is an scorpion in our emblem. The two "
arms"
holding the scorpion represents part of the Assassin emblem. The circle around the scorpion represents the place they used to do sacrifices. And the rest of decorations are parts of Solomon's borning clan emblem.
[TO BE CONTINUED...]
Ad blocker interference detected!
Wikia is a free-to-use site that makes money from advertising. We have a modified experience for viewers using ad blockers

Wikia is not accessible if you've made further modifications. Remove the custom ad blocker rule(s) and the page will load as expected.