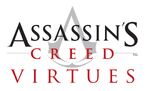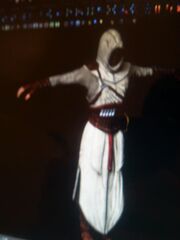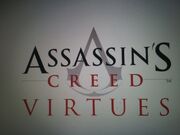 A Ubisoft employee has leaked an image that reveals the title of the upcoming Assassin's Creed game for Sony's PS VITA.
As you can see in the image below, PS VITA version of the game will be called "Assassin's Creed Virtues". There's no guaranty that image isn't fake, but at the same time it looks pretty legit as well.
via Ubi-forums

I'm still looking for the source of all this. Guy who made all this had a really bad 2MP camera. Someone's still using these?
As for me this is FAK∃. The game model looks to be from AC1 and that logo is done really unprofessional. I also have a Photoshop (yeah, it's legit), AC1 logo and that Trajan font. But even I can do better. So, guy, you suck XD And your reflection it the monitor with all that homy light... Doesn't seem Ubisoft is open 24/7.
PS: There was said there will be all new characters and the setting. You guy are really thoughtless. And I got it. That pic. It's MS Paint done. One more thing: BIG guys love ® logo. :P

Still, sorry for my bad english. If you have something to say or you have opposite thoughts, leave your comments below, or on facebook and twitter...
And if this IS offiicial, Ubisoft will forgive me. I think so. I hope so. Dismissed.
Ad blocker interference detected!
Wikia is a free-to-use site that makes money from advertising. We have a modified experience for viewers using ad blockers

Wikia is not accessible if you've made further modifications. Remove the custom ad blocker rule(s) and the page will load as expected.