Today, Ubisoft has released two new trailers for the upcoming Assassin's Creed: Unity. The first, titled the Revolution Gameplay Trailer, showcases various gameplay aspects – most notably its new climbing mechanism, which makes climbing down landmarks such as the Notre-Dame much easier. Watch it below!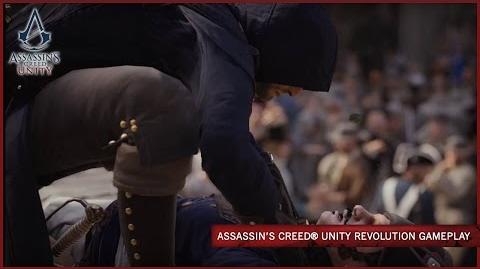 The second is the Inside The Revolution trailer, detailing the backstory of the French Revolution.
Ad blocker interference detected!
Wikia is a free-to-use site that makes money from advertising. We have a modified experience for viewers using ad blockers

Wikia is not accessible if you've made further modifications. Remove the custom ad blocker rule(s) and the page will load as expected.