The 1,776,000 posts, shares and tweets have been reached, and the first official gameplay trailer for Assassin's Creed III has now been "unlocked." The trailer let's us hear Connor Kenway's voice and shows us several new gameplay mechanics - notably fighting and freerunning aspects.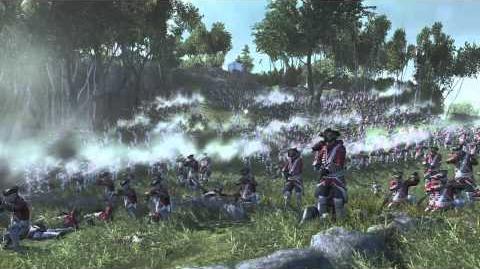 Be sure to leave your thoughts and opinions in the comments below!
Ad blocker interference detected!
Wikia is a free-to-use site that makes money from advertising. We have a modified experience for viewers using ad blockers

Wikia is not accessible if you've made further modifications. Remove the custom ad blocker rule(s) and the page will load as expected.