Hello Everybody, this is my first blog post, as you see.
I want you guys to make up a fan-made assassin(s). You need to tell what it'll look like, it's robes, anything. Oh yeah, and include a Biography if you wanna. In a nutshell, you can add anything. Why the heck not, it's FM anyways.
And the fan-made assassin has to be related to any assassin in the AC universe.
Good luck.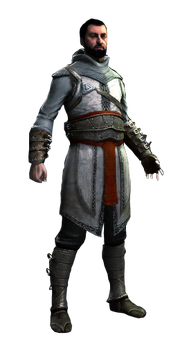 Cheers.
Ad blocker interference detected!
Wikia is a free-to-use site that makes money from advertising. We have a modified experience for viewers using ad blockers

Wikia is not accessible if you've made further modifications. Remove the custom ad blocker rule(s) and the page will load as expected.