Which one do you like?

| Sleep darts | Berserk darts |
| --- | --- |
| 21 votes | 14 votes |
Which do you use when you want to be stealthy?

| Rope darts | Sleep darts | Berserk darts | Unarmed |
| --- | --- | --- | --- |
| 0 votes | 28 votes | 7 votes | 1 vote |
| :( | | | |
| lol | | | |
Which ship do you like to take down the most?

| Man O' War | Legendary Ships | Schooner | Convoys | Brigs | Frigates | Gunboats |
| --- | --- | --- | --- | --- | --- | --- |
| 24 votes | 5 votes | 0 votes | 0 votes | 2 votes (I like taking down my own kind too) | 3 votes | 2 votes |
Which do you like to craft the most?

| Health upgrade | Pistol holster |
| --- | --- |
| 12 votes | 20 votes |
How many naval forts have you taken over?

| 1 | 2 | 3 | 4 | 5 | More than 6 | In between 4 and 2 | In between 5 and 3 | In between 3 and 1 | 0 |
| --- | --- | --- | --- | --- | --- | --- | --- | --- | --- |
| 0 votes | 0 votes | 0 votes | 0 votes | 0 votes | 28 votes | 4 votes | 0 votes | 0 votes | 2 votes |
Which do you prefer?

| Blunderbuss | Machete |
| --- | --- |
| 9 votes  | 25 votes |
Who is the most funniest character?
Would you like to see an AC Game in an alternate timeline again?
"Who is your favourite Caribbean Assassin?"
Vote week
Caption week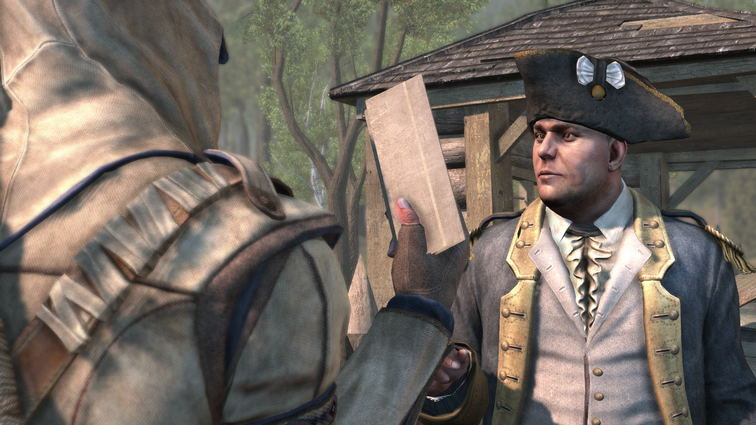 Caption this image!
Who's story is the most interesting?
Which do you think has the best Memory Corridor?
No Honourable Mentions today.