If you were an Assassin, would you wear an assassin hood?

| No | NO. | Yes | YES. | Maybe |
| --- | --- | --- | --- | --- |
| 3 votes | 1 vote | 6 votes | 27 votes | 6 votes |
If you were a Templar, would you wear the templar insignia?

| No | NO. | Yes | YES. | Maybe |
| --- | --- | --- | --- | --- |
| 8 votes | 5 votes | 4 votes | 9 votes | 17 votes |
Polls will now be focusing on the weapons in AC4!
Which do you use when you want to be stealthy?
Which ship do you like to take down the most?
Which do you like to craft the most?
How many naval forts have you taken over?
"What is your reaction when you use the blunderbuss on a whole lotta' enemies?"
The Winner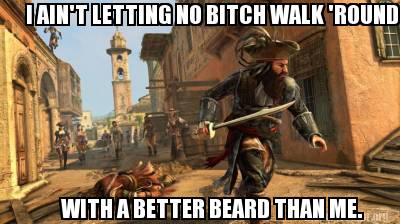 Congratulations to The Crimson Eagle for getting 100% out of all the votes! :O
Vote week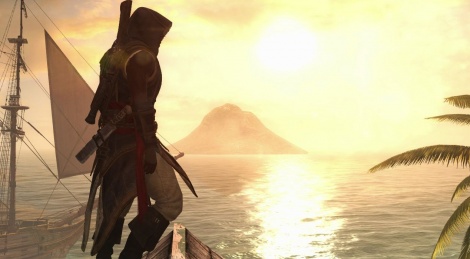 Semaine de Légende (Caption week)
So yeah, Semaine de Légende is 'Caption week' in French. :P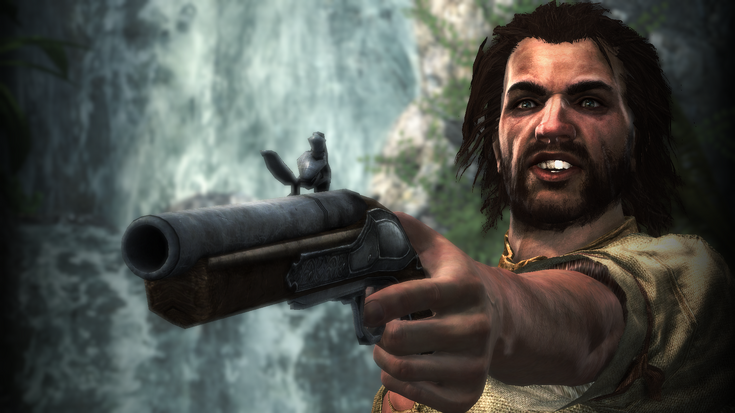 Good luck, and may the odds be in your favour.
Who is the best modern-day antagonist?
Which is the best part of the Ezio trilogy?
No Honourable Mentions today, since I chose everybody's caption.
Congrats to
AgentG231
for getting the most votes!
Ad blocker interference detected!
Wikia is a free-to-use site that makes money from advertising. We have a modified experience for viewers using ad blockers

Wikia is not accessible if you've made further modifications. Remove the custom ad blocker rule(s) and the page will load as expected.