Comments

10
The Assassin's Creed: Revelations Development team
Hi everybody (said in my best Dr. Nick Riviera voice),
This post will be short and this is more an appreciation blog to the hard working people behind the game. So here is a picture of the development team at Ubisoft Montreal. These are some of the people we have to thank for creating what will undoubtedly be an awesome game for us, the Assassin's Creed fans.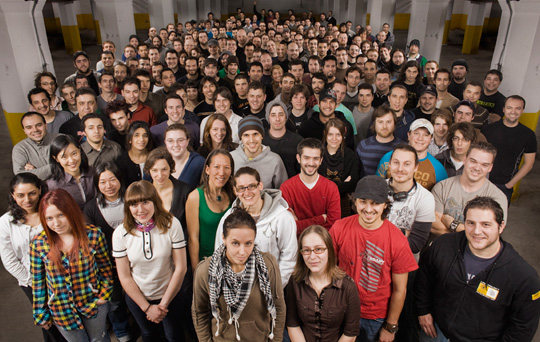 Of course there was five other development studios not to mention the awesome artists behind the conceptual phase and the voice/music talents too but the list is far too long and I doubt they would all fit into a picture anyways. Nonetheless, they all have my thanks for working so hard on such an awesome game. Feel free to voice your thanks or give suggestions for who to thank in the comments.