| | |
| --- | --- |
| | What is a man but the sum of his memories? We are the stories we live! The tales we tell ourselves! |

Well Ladies and Gentlemen, as the days, weeks and months count down many of us eager fans are waiting on every little detail about the upcoming game Assassin's Creed IV: Black Flag and thankfully Loomer979 has once again has brought us an exclusive interview with the lead writer of the game, Darby McDevitt. Loomer got a chance to chat about returning characters, the Creed, modern day, stealth, and Connor's future so be sure to check it out
But before we listen to the video let's have a brief history lesson on the man himself.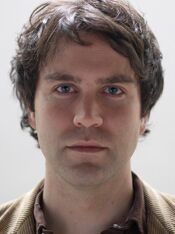 Darby Christopher McDevitt is a creative scriptwriter at Ubisoft Montreal. He was born in Spokane, educated in Bellingham and Dublin, and lived in Seattle briefly.
With a diverse professional profile spanning more than a decade, he has worked as a writer, film maker, musician, and game designer. As an employee of Ubisoft, McDevitt has been the script writer for both the story and dialogue in Assassin's Creed: Bloodlines, Assassin's Creed II: Discovery, Assassin's Creed: Revelations, Assassin's Creed: Embers and Assassin's Creed IV: Black Flag.
Main article: Darby McDevitt
Video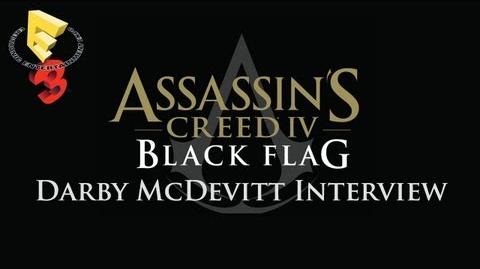 Leave your thoughts in the comments below.
Ad blocker interference detected!
Wikia is a free-to-use site that makes money from advertising. We have a modified experience for viewers using ad blockers

Wikia is not accessible if you've made further modifications. Remove the custom ad blocker rule(s) and the page will load as expected.