Hey guys, and once again I have found myself tearing myself off the Xbox to do these polls, last week with GTA V and now with FIFA 14. So once again, I'm going to try and keep this short. Anyway, here are the polls:
Polls=
This Week's Polls
My Poll
What location are you most looking forward to exploring in Black Flag?
What kind of improvements are you looking forward to in the multiplayer mode next game (after Black Flag)?
Last Week's Results
My Poll
Now that Black Flag is only just over a month away from release, how excited are you for it?
36 Votes
Pretty damn excited
16 Votes
Trying not to be
8 Votes
Meh
Which is your favorite event in the whole AC series?
22 Votes
Hunt for the Nine
8 Votes
Assassination of Charles Lee
7 Votes
Siege of Monterrigioni
Question of the Week=
What was the coolest moment in the AC series (including books, comics, etc.) for you? For example, massive plot twists, meeting a historical character, or just something funny whilst free-roaming.
Caption Contest=
This Week's Image
This Week's Image
Hooray! Another week, another Caption Contest. This time, I think we'll go for an Altair-themed picture, so here is this week's image to caption: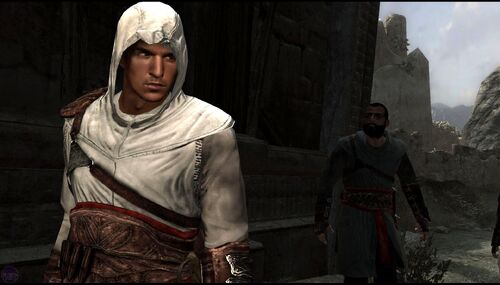 Good luck (and... oh I can't be bothered to think of another one of these right now, I've got FIFA to play)!
Last Week's Captions
Last Week's Image
So here is the image from last week's contest: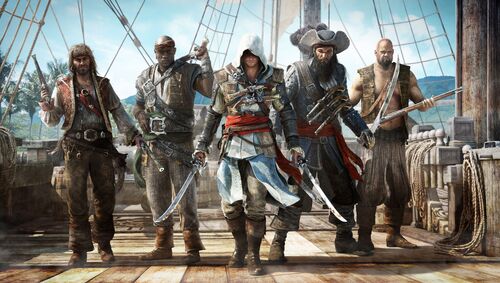 Pick your favourite caption. NOAW.
Which is your favourite caption?
The Winner
The Winner from Poll 18
Really? Why did I have to put such a long caption as an option... Anyway, here is the winner, even despite the fact that the text is too small to read... *sigh*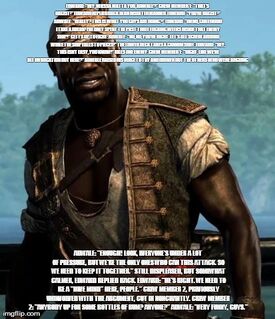 Anyway, congratulations to ACsenior to coming up with this caption! At least it wasn't as close this week as it was last week...
Submit Polls=
Have a good idea for a poll, and want it featured in a future Polls? Click here to submit your idea!
Ad blocker interference detected!
Wikia is a free-to-use site that makes money from advertising. We have a modified experience for viewers using ad blockers

Wikia is not accessible if you've made further modifications. Remove the custom ad blocker rule(s) and the page will load as expected.