Bonjour everybody, and welcome back to the polls. And ooh, noooooh it's Friday the 13th! :O I guess that means that voting on these polls will cause a black hole, or something... I don't know. Why not tempt fate anyway, and vote on them now?
Polls=
This Week's Polls
My Poll
What made you first fall in love with the AC series?
Which is your favorite type of side-memories throughout the AC series
Last Week's Results
My Poll
If there was to be a Ones Who Came Before-focused story, how would you like it done?
24 Votes
Short Film
13 Votes
DLC
6 Votes
Main game
Which is your favorite collectible from the Assassin's Creed series?
24 Votes
Animus Fragments
12 Votes
Feathers
6 Votes
Peg Leg Trinkets
Question of the Week=
If you could add any feature to Black Flag, what would it be and why?
Caption Contest=
This Week's Image
This Week's Image
As I mentioned last week, the Caption Contest is now going to be more of an actual contest. So, you will see in the closed collapsible below, there is a poll with my 5 favourite caption from last week, along with the picture. Vote for your favourite and the winner will be featured in next week's polls! (If there is a tie, I will decide the winner. Yes, because I can. Go on. Shoot me.)
Anyway, here is this week's picture: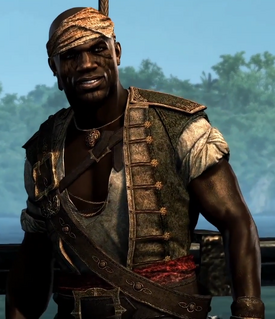 Good luck (and may may you go forth & prosper)!
Last Week's Captions
Last Week's Image
So here is the image from last week's contest: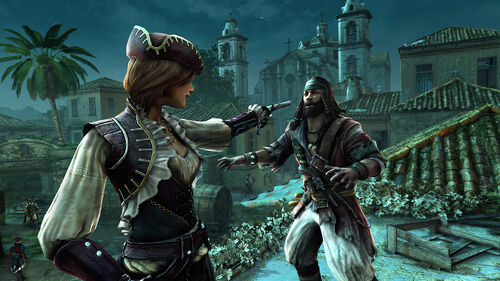 Now some of my favourite captions were rather long, so instead of wasting space in a poll, I have put them into HTML boxes. That didn't work, so they are in a poll. And don't kill me with the fact that yes, one of my favourites is my own caption. I liked it, OK? Call me vain. I don't care. Anyway, my favourite entries from last week:
Which is your favourite caption?
Submit Polls=
Finally, it would be great if you could visit this place to help the polls move along.
Ad blocker interference detected!
Wikia is a free-to-use site that makes money from advertising. We have a modified experience for viewers using ad blockers

Wikia is not accessible if you've made further modifications. Remove the custom ad blocker rule(s) and the page will load as expected.