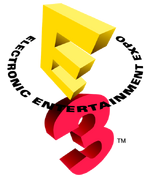 Wikia is headed to
E3
! As always, the show will be packed with news and information about the most anticipated games of 2012 and beyond, including
Assassin's Creed III
. Are any of you planning on attending? If we get a chance, what questions would you like us to ask
Ubisoft
while we cover the show? Let us know in the comments section below what most interests you so we know to focus on it at this year's E3!
Ad blocker interference detected!
Wikia is a free-to-use site that makes money from advertising. We have a modified experience for viewers using ad blockers

Wikia is not accessible if you've made further modifications. Remove the custom ad blocker rule(s) and the page will load as expected.