I think the best way to promote the badges is to put monthly awards.I'm sure the Admins can produce some badges to award people.Well,it works like this: Each month we get to get some people chosen by Admins to participate in the Awards.The list of nominations will be published and the votings will begin (NOTE:The ones who were nominated can't vote and Admins cannot be nominated).The nominations are chosen by the Top Contributors.Each will have own category.Like Award for Timeline Edit,Overall Contribution,Top Scorer (Achievements).I'm sure this Awards will improve the Wiki.
Well,that's my idea:Like it or not?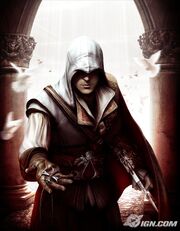 Ad blocker interference detected!
Wikia is a free-to-use site that makes money from advertising. We have a modified experience for viewers using ad blockers

Wikia is not accessible if you've made further modifications. Remove the custom ad blocker rule(s) and the page will load as expected.