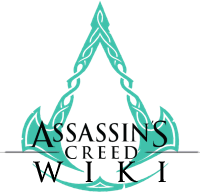 Hello everyone,
As the title suggests, there have been a few changes in the rules of the fanon section of the wiki. This blog will give a brief outline of the changes in order to make sure everyone is properly informed.
1. Content Due to a lot of fanon pages having hardly any content, it has been decided that fanons should now at least have three paragraphs of text, as well as the possibility of expansion. Fanons that do not adhere to this requirement will be subject to deletion.
2. Quality Many of the recent fanons created have been of inadequate quality with regards to spelling and grammar. Thus, from now on, fanons will need to be of decent quality. Authors that fail to have their fanons of said quality will be given a choice: either they have a fanon-staff correct their fanon, or the fanon will be deleted.
3. Archiving Due to the amount of fanon pages on the wiki, staff has decided that older fanons, which are no longer being edited, will be archived in a central fanon archive. If a fanon goes unedited for two weeks, a notification will be placed on the author's talk page. If the fanon then does not undergo substantial improvements, meaning more than just a few minor changes, the fanon will be moved to the archive. Fanons in the archive can no longer be edited, and removal from the archive is only possible through discussion with a fanon-staff member.
Those are all the changes. If you have any questions, do not hesitate to leave me a message on my talk page, or in the comments.

Ad blocker interference detected!
Wikia is a free-to-use site that makes money from advertising. We have a modified experience for viewers using ad blockers

Wikia is not accessible if you've made further modifications. Remove the custom ad blocker rule(s) and the page will load as expected.