Uplay
Talk

18
3,873pages on
this wiki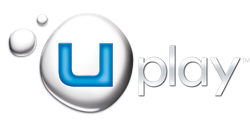 Uplay is a service created by Ubisoft to provide an experience similar to the trophies or achievements offered by various other games companies. The service is provided across various platforms, being the PC, Mac, PS3, Xbox 360, Facebook, iOS and OnLive, and is currently in beta stage.
Each Uplay enabled game has four specific actions that can be accomplished, earning Uplay points, which are referred to as "Units". Each action can grant from 5 to 40 Units, which can then be used to unlock game-related rewards. These Units are not bound to the specific games they were earned in however, and may be used to purchase rewards from any available Uplay supported game.
Players can also use the Assassin's Creed II - Web Battle portion of Uplay to view a list of in-game statistics, and to receive additional web-based achievements and rewards.
Assassin's Creed IIEdit
Welcome to the Animus 2.0: Enter the Animus 2.0. (10U)
Undertaker: Discover the Assassin's Tomb inside the catacombs under Santa Maria Novella. (20U)
Bleeding Effect: Complete training and re-enter the Animus. (30U)
An Old Friend Returns: Escape the hideout. (40U)
Assassin's Creed: BrotherhoodEdit
Technical Difficulties: Attempt to access DNA Sequence 9 for the first time. (20U)
Perfectionist: Earn 3 Gold Medals from the Animus Virtual Training Program.(20U)
Déjà vu: Replay a memory. (30U)
A Knife to the Heart: Secure the Apple of Eden. (40U)
Assassin's Creed: RevelationsEdit
Best Served Cold: Complete DNA Sequence 1. (10U)
Seal the Deal: Complete DNA Sequence 3. (20U)
Revelations: Complete the game. (30U)
True Templar: Reach level 20 in the Abstergo Training Program. (40U)
Assassin's Creed: Project LegacyEdit
Wallpaper: Project Legacy artwork. (5U)
Abstergo System Reboot. (10U)
Bianca: Unlock Bartolomeo d'Alviano's sword Bianca. (15U)
Et Tu, Brute?: Unlocks an exclusive memory, Et Tu, Brute? for Chapter 2 in Rome set. (20U)
Assassin's Creed: Multiplayer RearmedEdit
First Blood: Perform your first kill. (5U)
Overachiever: Score more than 75 points on a single kill. (10U)
Employee of the Month: Earn every bonus at least once. (15U)
Download Complete: Reach Level 50. (20U)
Assassin's Creed Rearmed wallpaper (iDevice only.) (5U)
Fiora's Sash: Unlock a belt belonging to Fiora Cavazza. (10U)
Uplay Exclusive Character: Play as the Executioner. (15U)
Uplay Exclusive Character: Play as the Priest. (15U)
Uplay Exclusive Ability: Gain access to the INVISIBILITY ability. (20U)
Assassin's Creed: RecollectionEdit
Every journey begins with one step: Get your 1st pack. (5U)
Learning the ropes: Complete the Tactics tutorial. (10U)
Quantity over quality: Own 250 memories. (15U)
A chapter ends: Complete Story mode. (20U)
Enjoy the art: Earn 10 exclusive artwork pieces from the Assassin's Creed franchise.
Assassin's Creed IIIEdit
Mystery Guest: Complete Sequence 1 & 2. (10U)
Tea is for Englishmen: Complete Sequence 6. (20U)
The Sum of Truth: Complete Sequence 12. (30U)
Abstergo Entertainment: Reach level 20 in the multiplayer mode. (40U)
£3000: Earn £3000 the next time you play as Connor. (Wii U exclusive) (10U)
Assassin's Creed III theme. (PS3/Xbox 360 exclusive) (10U)
Assassin's Creed III wallpaper. (PC/Mac exclusive) (10U)
The Life Scratcher Pack: Increases the capacity of Connor's tool pouches, and unlocks exclusive multiplayer profile items. (20U)
Ezio's Roman Assassin robes. (30U)
The Renegade Pack: Unlocks the Night Stalker's Renegade costume and additional profile items. (40U)
On Xbox 360 and PS3, Uplay Actions correspond to achievements and trophies respectively.
In Brotherhood and Multiplayer Rearmed, the total Rewards Units required were greater than the Action Units offered, meaning that a player would have to forego Rewards or play other Uplay games to gain enough Units.
In contrast, the total Assassin's Creed: Recollection Reward Units required were lesser than the Action Units offered.
Currently, Assassin's Creed: Recollection is the only Uplay enabled game that does not feature Rewards with a cost.