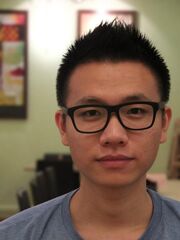 Tan Guang Yu, sometimes abbreviated to TGY, is a concept artist working at Ubisoft Singapore. He is primarily a lighting artist, but also does concept works during the pre-production phase.
Biography
Edit
Graduating from NanYang Polytechnics with a diploma in Media Design, Tan found work at VHQ Asia as a 3D Artist in 2006. He was later hired as a Concept Artist for Real U Pte. Ltd., creating concepts for characters, environments and props.
Since 2011, Tan has been employed at Ubisoft Singapore, where he is responsible for the creation of concepts during pre-production, and lighting during production. He has worked on various entries in the Assassin's Creed franchise.
Games credited
Edit
Assassin's Creed: RogueEdit
External links
Edit
Ad blocker interference detected!
Wikia is a free-to-use site that makes money from advertising. We have a modified experience for viewers using ad blockers

Wikia is not accessible if you've made further modifications. Remove the custom ad blocker rule(s) and the page will load as expected.