Ad blocker interference detected!
Wikia is a free-to-use site that makes money from advertising. We have a modified experience for viewers using ad blockers

Wikia is not accessible if you've made further modifications. Remove the custom ad blocker rule(s) and the page will load as expected.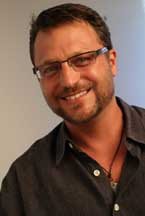 Steven Jay Blum (born 29 April 1960) is an American voice actor. Blum is most notable for providing voices for the Call of Duty and Mass Effect franchises, the Batman: Arkham series, and many anime titles.
Assassin's Creed workEdit
External links
Edit