What? Who is Snares?


This article contains explicit, out-of-place references to the Assassin's Creed series in a real-world context, which needs to be changed. Do not remove this notice until the appropriate changes have been made.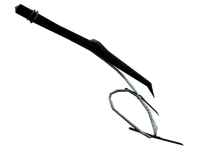 Snares are primarily used for hunting small animals, though they can be destroyed if a larger animal steps on them. Also, while not their optimal use, Ratonhnhaké:ton could use snares to counter-kill enemies by strangling them, whenever he was attacked.
Description
Edit
These snares are set to catch small animals. They rely on a post in the ground and a running noose to catch prey. While they work especially well with hares, an experienced hunter can even trap bobcats.
Reference
Edit