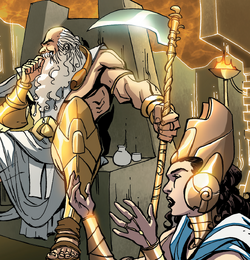 Saturn's Scythe was a piece of technology which belonged to the Isu Saturn, father of Juno, around the time of the Human-Isu War.
Capabilities
Despite its mystical appearance, the Scythe has shown some form of energetic power, through it has never been truly displayed.
Trivia
Gallery
References
Ad blocker interference detected!
Wikia is a free-to-use site that makes money from advertising. We have a modified experience for viewers using ad blockers

Wikia is not accessible if you've made further modifications. Remove the custom ad blocker rule(s) and the page will load as expected.