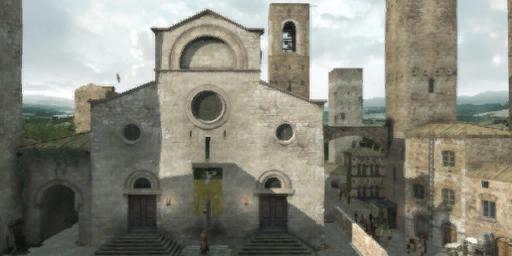 The church of Santa Maria Assunta (English: Assumption of Mary or Saint Mary's Assumption) was the main church in San Gimignano. The church was built in the 12th century, though it has no tower.
Santa Maria Assunta shares its name with many churches, including one in modern Monteriggioni.
Reference
Edit
Ad blocker interference detected!
Wikia is a free-to-use site that makes money from advertising. We have a modified experience for viewers using ad blockers

Wikia is not accessible if you've made further modifications. Remove the custom ad blocker rule(s) and the page will load as expected.