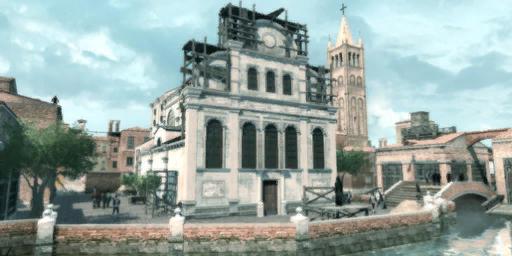 San Zaccaria (English: Saint Zechariah) is a major church located in the Castello District of Venice. The Assassin Ezio Auditore da Firenze visited the church during the late 15th century.
First built in the 9th century, San Zaccaria is dedicated to the father of St. John the Baptist, Zechariah, who is supposedly buried there. Other locations in which St. Zechariah is supposedly buried: the Gandzasar monastery in Nagorno-Karabakh, the Tomb of Absalom, the Great Mosque of Aleppo, and the Valley of Josaphat.
Reference
Edit
Ad blocker interference detected!
Wikia is a free-to-use site that makes money from advertising. We have a modified experience for viewers using ad blockers

Wikia is not accessible if you've made further modifications. Remove the custom ad blocker rule(s) and the page will load as expected.