This article is about the district in Florence. You may be looking for the San Marco District in Venice.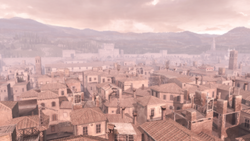 The San Marco District was a district of Florence located at the eastern end of the city.
History
During the Renaissance, most of the city's construction went on in the San Marco District. Important landmarks included the Basilica of Santa Croce and the Palazzo Medici. The district also included some of the northern areas of Florence.
Reference