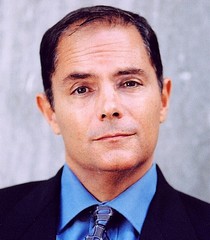 Richard Cansino (born September 10, 1953 in Los Angeles, California, United States) is an American voice actor. Cansino has voiced characters in animated TV shows such as Bleach, Digimon, and Street Fighter II V and has voiced characters in video games such as Naruto: Ultimate Ninja, Star Ocean: Till the End of Time, Suikoden IV, and Xenosaga Episode I.
In the Assassin's Creed series, Cansino provides the voices of Majd Addin in Assassin's Creed.
Assassin's Creed worksEdit
Assassin's Creed (2007) – Majd Addin
External link
Edit
Ad blocker interference detected!
Wikia is a free-to-use site that makes money from advertising. We have a modified experience for viewers using ad blockers

Wikia is not accessible if you've made further modifications. Remove the custom ad blocker rule(s) and the page will load as expected.