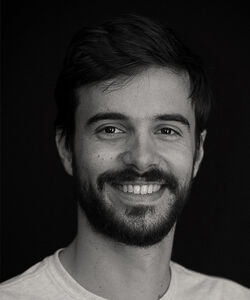 Rémi Farjaud is a freelance character designer, illustrator and 3D artist, who has worked at Ubisoft Annecy as an Associate Art Director and character artist.
He has primarily contributed to the multiplayer aspect of the Assassin's Creed series, with his areas of expertise including illustration, texturing, modelling and character design, all of which he has used to create unique characters for the series.
Games credited
Edit
Assassin's Creed: BrotherhoodEdit
Assassin's Creed: RevelationsEdit
Assassin's Creed IIIEdit
Assassin's Creed IV: Black FlagEdit
Assassin's Creed: SyndicateEdit
References
Edit
Ad blocker interference detected!
Wikia is a free-to-use site that makes money from advertising. We have a modified experience for viewers using ad blockers

Wikia is not accessible if you've made further modifications. Remove the custom ad blocker rule(s) and the page will load as expected.