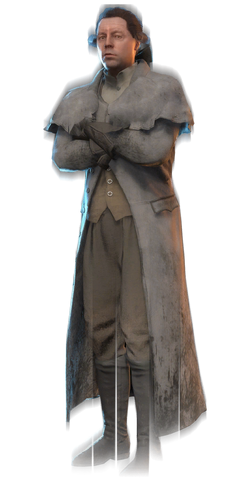 Philibert Aspairt (died 3 November 1793) is a legendary figure who supposedly entered the catacombs of Paris in November 1793 in order to map them, never coming out again.
During this time, the Assassin Arno Dorian found Aspairt's corpse in the catacombs. Investigating the man's death, Arno discovered that Sister Sorel, a nun, had killed him for stealing chartreuse from a convent.
Aspairt's body was supposedly found eleven years later, although historical records have never confirmed his existence. All that remains is a tomb in the catacombs saying: "In the memory of Philibert Aspairt, lost in this quarry on November 3rd 1793, found eleven years later and buried at the same place April 30th 1804."
Appearance
Reference