Where are the paintings?


This article is in need of more images and/or better quality pictures in order to achieve a higher status. You can help the Assassin's Creed Wiki by uploading better images on this page.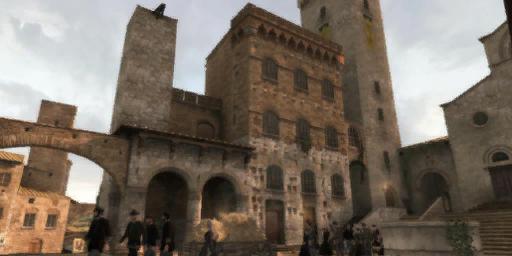 The Palazzo Comunale (English: Municipal Palace) is the historic town hall of San Gimignano, Italy, serving as the seat of civic authority since the 13th century.
History
The Palazzo Comunale was constructed in 1288 in San Gimignano to house its municipal government. In the tradition of San Gimignano, one of the council's earliest projects was to erect the Torre Grossa on top of the building so that it would have the town's tallest tower. In 1337, the podestà took up residence in the palace.
Reference