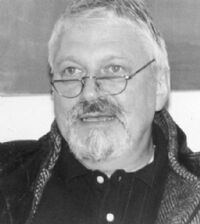 Oliver Bowden (born 1948), otherwise known as Anton Gill, is a novelist and Renaissance historian. Bowden has written novelizations of several Assassin's Creed video games.
Oliver Bowden is a pen-name (a pseudonym adopted by the author) in order to hide his true identity.
According to Bowden's interview with Ubiworkshop, he is an avid gamer and gains much of his inspiration for character development throughout the writing process from playing the Assassin's Creed series.[1]
Assassin's Creed booksEdit
Reference
Edit