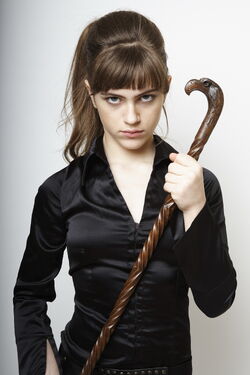 Octavia-Selena Alexandru (born 8 October 2002) is a Romanian-born British actress and dancer.
Alexandru has previously appeared in the Game of Thrones series, as well as East Enders and Cartoonito Tales. She has also featured in films such as My Mother, My Bride and I and D'ora.
Trivia
Alexandru originally portrayed a character named Lara in the Assassin's Creed movie,[1] but the role appears to have been scrapped during development as she does not appear in the film's theatrical cut.
Reference
External links