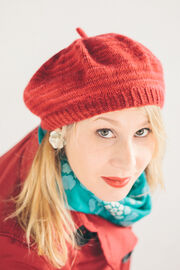 Nathalie Toriel is a Swiss actress, voice director and acting coach based in Montreal. She provided the voice for Pearl Attaway, a character appearing in Assassin's Creed: Syndicate.
Toriel has appeared in movies including Finn's Girl, Denied and Below the Belt, as well as television series like Our Hero, King and Murdoch Mysteries. She has also featured in theatre productions such as The Secret Garden, Shooting Penguins and Private Lives.
Assassin's Creed worksEdit
Assassin's Creed: Syndicate - Pearl Attaway
External links
Edit
Ad blocker interference detected!
Wikia is a free-to-use site that makes money from advertising. We have a modified experience for viewers using ad blockers

Wikia is not accessible if you've made further modifications. Remove the custom ad blocker rule(s) and the page will load as expected.