He who increaseth knowledge, increaseth sorrow.


This article contains spoilers, meaning it has information and facts concerning recent or upcoming releases from the Assassin's Creed series.
If you do not want to know about these events, it is recommended to read on with caution, or not at all.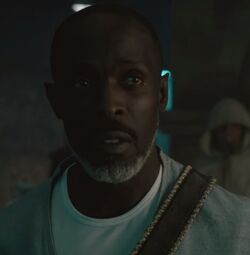 Moussa is a descendant of Baptiste,[1] a Haitian Assassin known for using Voodoo poisons and as such a test subject of Abstergo Industries alongside Callum Lynch.[2]
References
Edit
In-universe
Out-of-universe