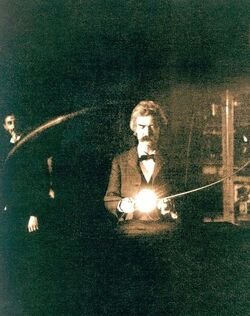 Samuel Langhorne Clemens (30 November 1835 – 21 April 1910), better known by his pen name Mark Twain, was an American author and humorist.
In 1872, Twain partnered with Detective Frederick Abberline, chasing a Templar agent on the roofs of London.[1]
Twain was friends with the Serbian scientist Nikola Tesla. In 1894, Twain visited Tesla at his laboratory and experimented with the latter's Apple of Eden.[2]
References
Edit