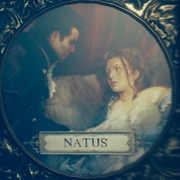 Marie Dorian was the Austrian wife of the French Assassin Charles Dorian, and the mother of Arno Dorian. Marie left her family when Arno was still a child, after discovering her husband's ties to the Assassin Brotherhood. She is an ancestor of Callum Lynch.[1]
In 1789, while under the influence of psychotropic drugs – as part of an initiation to the Assassins – Arno saw many visions, including that of his parents during his birth.[2]
References
Edit
Ad blocker interference detected!
Wikia is a free-to-use site that makes money from advertising. We have a modified experience for viewers using ad blockers

Wikia is not accessible if you've made further modifications. Remove the custom ad blocker rule(s) and the page will load as expected.