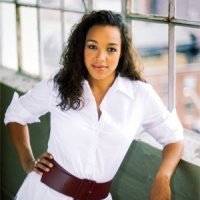 Mariah Inger is a Canadian actress, singer and private acting coach. She has also held various positions in Sales and Business Development, during periods when she wasn't dedicating time to acting. She had minor roles in the films The Sum of All Fears, Confessions of a Dangerous Mind, The Spiderwick Chronicles and Blindness.
For the Assassin's Creed series, she voiced Bastienne Josèphe, the madame of La Dame en Rose.
Assassin's Creed works
Trivia
Mariah Inger is bilingual, speaking French and English.
External link