Main games:

Spinoffs:
Media

Development

Events
Apprentice Initiative

Article Tutorials

Top Articles

Community

Follow Us

Article Improvement
Bureaucrats


Administrators

Rafiq


Rafiq (cont.)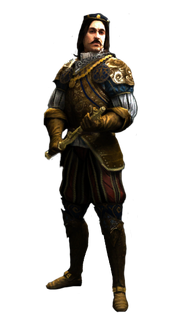 "You must learn how to speak French. It would mask your barbaric sensibilities."
―Octavian to Bartolomeo d'Alviano, 1503.
Octavian de Valois (1448 - 1503) was the Baron of Valois, a member of the Templar Order, as well as a general in the French and Papal armies.
During Rodrigo Borgia's reign as Pope, and Cesare Borgia's time as leader of the Papal army, Octavian de Valois aided the Templars by providing military aid, allowing them to retain their influence in Rome. (read more...)

See all Featured Articles - Vote for Featured Articles
7,996 articles since July, 2007
25,366 images uploaded since July, 2007
52,000+ readers daily
4,281,900+ page views per month
622,000+ visits to the Assassin's Creed Wiki per month
92 user registrations since July, 2007
666,779 edits made since July, 2007
Do you want a modern day protagonist like Desmond in future games?
Do you want Ubisoft to continue releasing yearly installments?
Affiliates