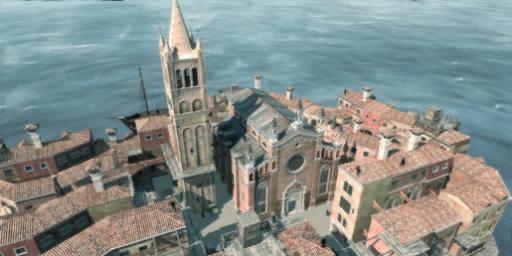 Madonna dell'Orto is a church built in 1350 A.D. It is located in the Cannaregio district of Venice.
Erected by the Humiliati, a penitential order, in the 14th Century, Madonna dell'Orto was initially dedicated to St. Christopher, but when a statue of the Virgin Mary was found in a nearby orchard, the church was renamed. The facade was added in 1464.
The name is Italian for "My lady of the Garden."
Reference
Edit
Ad blocker interference detected!
Wikia is a free-to-use site that makes money from advertising. We have a modified experience for viewers using ad blockers

Wikia is not accessible if you've made further modifications. Remove the custom ad blocker rule(s) and the page will load as expected.