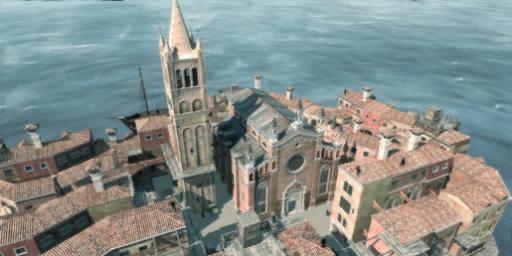 Madonna dell'Orto is a church built in 1350 A.D. It is located in the Cannaregio district of Venice.
Erected by the Humiliati, a penitential order, in the 14th Century, Madonna dell'Orto was initially dedicated to St. Christopher, but when a statue of the Virgin Mary was found in a nearby orchard, the church was renamed. The facade was added in 1464.
The name is Italian for "My lady of the Garden."
Appearance
Edit
Reference
Edit