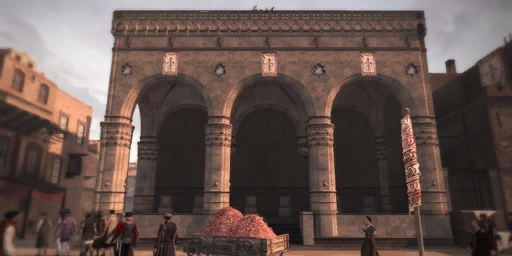 The Loggia dei Lanzi was a building on the Piazza della Signoria, in central Florence. It was built between 1376 and 1382 to house public assemblies, however upon the rise of the ruling House of Medici, a private balcony was added to ensure the citizenry were aware of the power of their new rulers.
Reference
Edit
Ad blocker interference detected!
Wikia is a free-to-use site that makes money from advertising. We have a modified experience for viewers using ad blockers

Wikia is not accessible if you've made further modifications. Remove the custom ad blocker rule(s) and the page will load as expected.