This article is about the artist. You may be looking for the Chinese Assassin.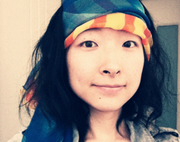 Liu Yan, better known under the handle sunsetagain, is a Chinese artist and member of the Assassin's Creed community who has illustrated the Assassin's Creed: Reflections mini-series alongside Valeria Favoccia. She has also drawn cover art for Assassin's Creed: Uprising.
Trivia
Liu Yan's favorite characters from the Assassin's Creed franchise are Yusuf Tazim and Shay Cormac, with many of her fan-made comics centering around one or the other.
Gallery
The following gallery contains art Liu Yan has officially created for the Assassin's Creed franchise.
External links