This article is about the artist. You may be looking for the Chinese Assassin.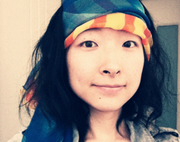 Liu Yan, better known under the handle sunsetagain, is a Chinese artist and member of the Assassin's Creed community who has illustrated the Assassin's Creed: Reflections mini-series alongside Valeria Favoccia. She has also drawn cover art for Assassin's Creed: Uprising.
Liu Yan's favorite characters from the Assassin's Creed franchise are Yusuf Tazim and Shay Cormac, with many of her fan-made comics centering around one or the other.
The following gallery contains art Liu Yan has officially created for the Assassin's Creed franchise.
External links
Edit
Ad blocker interference detected!
Wikia is a free-to-use site that makes money from advertising. We have a modified experience for viewers using ad blockers

Wikia is not accessible if you've made further modifications. Remove the custom ad blocker rule(s) and the page will load as expected.